Durham Courthouse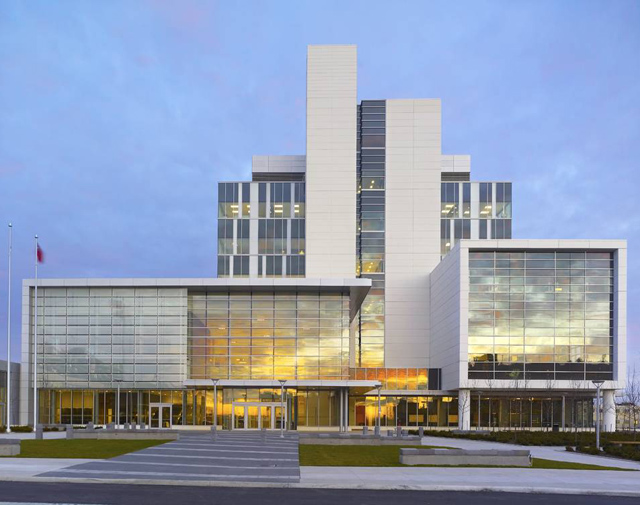 The Durham Region Courthouse provides Superior and Ontario Courts justice services under one roof, consolidating what previously operated from eight different locations. With 33 courtrooms under one roof, the new courthouse has increased the capacity to deliver timely and efficient justice services in the Durham Region.
Project Features
Six courtrooms outfitted for video remand and additional courtrooms with video conferencing capabilities.
The flexibility to accommodate trials requiring additional security and trials with multiple accused.
Two remote video testimony rooms to accommodate vulnerable and child witnesses.
Enhanced accommodation for interpretation including one jury room permanently equipped for simultaneous interpretation and three portable interpretation booths.
Barrier free design, including no courthouse steps, five fully barrier free courtrooms, infrared hearing assistance and barrier free witness stand, jury box and spectator positions in all courtrooms.