Nurse Call & Patient Wandering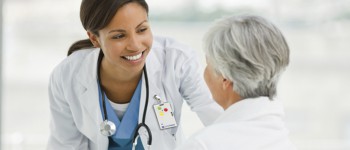 Healthcare facilities have a critical need for the wireless monitoring of patients to ensure safety and improve workflow. Habtech's healthcare solutions meet these needs when used with our integrated systems and nurse call applications. Patients wearing identification tags help with medication administration or medical procedures, to confirm identity and reduce errors. The tags enable patients to have increased mobility while improving their safety by quickly alerting staff if patients enter or leave restricted areas.
The integration of real-time visibility with a Nurse Call system enables a variety of process, safety and quality of care improvements.  Staff wearing Wi-Fi tags are located precisely when entering or existing patient rooms, anywhere in the department or throughout the hospital.
Common Use Cases Include:
Automated Status Updates – Control dome lights based on staff presence in room.  Show different light color based on staff role.  Automatically cancel calls when staff enters or exits the room
Call Routing – Quickly locate assigned staff members throughout the department/unit, enabling rapid response time to patients by routing calls to the closest staff member.
Advanced Reporting – Historical location data enables recording when a staff member was in a patient room, duration of time spent with a patient, and the time it took to respond to a patient event
Route Alerts through Nurse Call System – MobileView alerts can be routed to a specific caregiver through the Nurse Call system
Habtech Integrates: